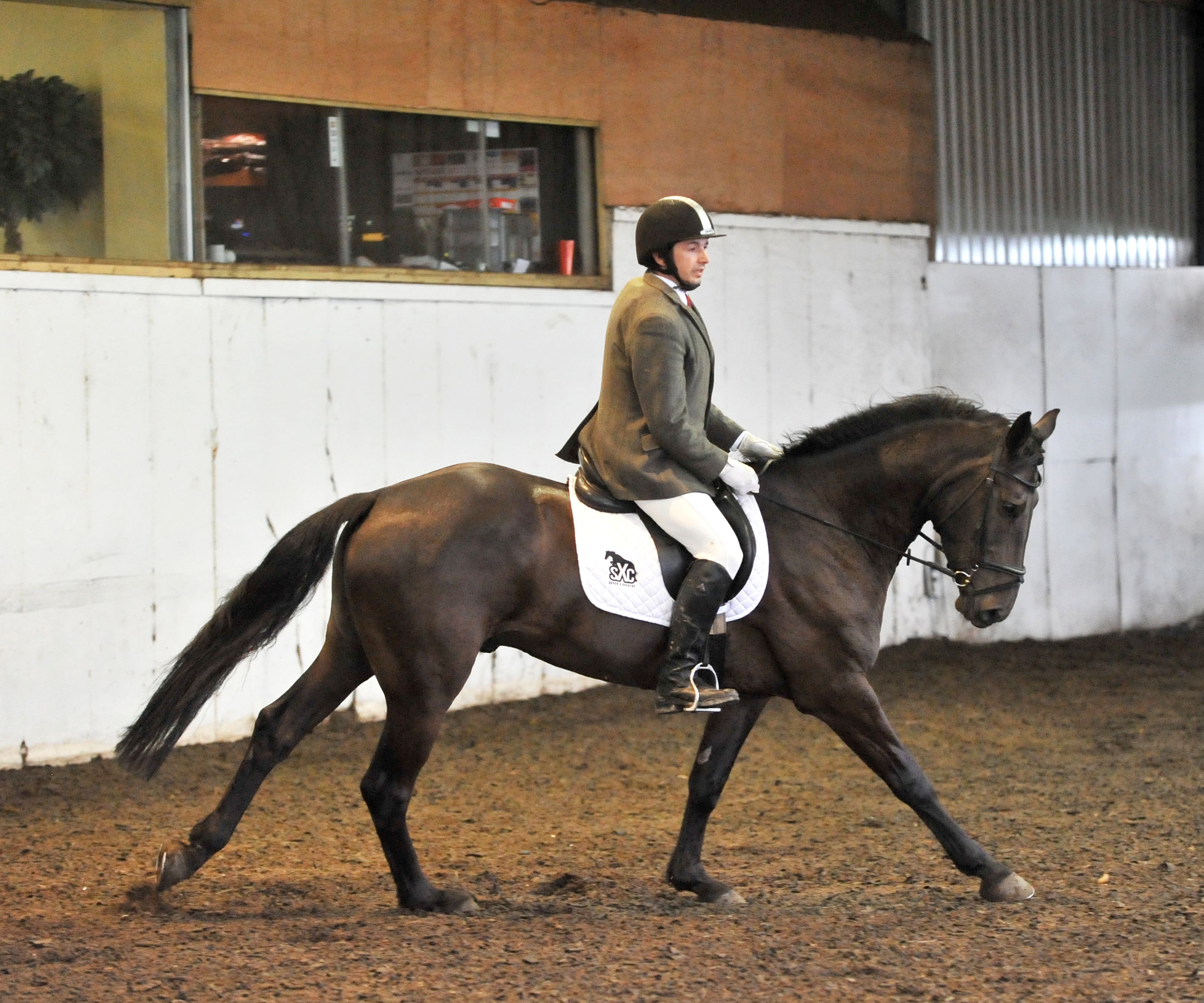 We caught up with one of our 2015 BD Online Champions, Rich Neale to find out what he's been up to since last year.
Rich Neale and Wee Tom (Tommy) from South Yorkshire placed third in the Introductory class with 68.91%. Tommy, a 17hh Irish Sports Horse arrived from Ireland three years ago and Rich has been working hard, posting results over 65% in every Intro and Prelim test. With so much success they've progressed to the Novice classes and have had a go at their first ever Elementary test this month.
Rich joined Dressage Anywhere in August 2015 and entered his first Intro test not knowing that two scores over 62% would result in a qualification for the British Dressage Associate Online Championships.
Rich says, 'This year I am more prepared, I submitted Prelim and Novice entries in the May competition in the hope of qualifying for the 2016 championships. Looking at my recent scores I should be able to qualify at both levels with my May and June entries. But then the challenge arrives, I will have three months left to attempt to qualify at Elementary level. This will be quite a challenge because I have never ridden a test at that level before but my coach, Lisa Morris BHSI, thinks I am ready to take that step and Dressage Anywhere is there for me to make this 2016 championship challenge possible.
'By October we will know if Tommy and I have managed to raise our game to that level, but if we haven't, competing in the Prelim and Novice finals will be a great result too.'
The qualifying classes for The Dressage Deluxe BD Online Championships have opened. Between now and 30 September achieve two scores of 62% or above to qualify for November's Championship Show.