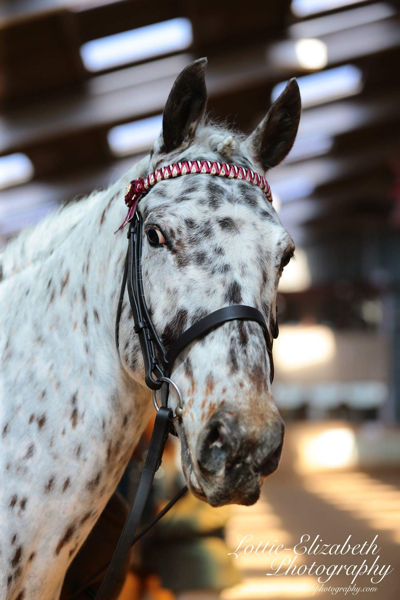 April is the last month you can qualify for the Wendover Heights Equine CT Rider Winter Dressage Championships 2017 with Dressage Anywhere.
We caught up with five of our qualified riders to find more about them, their horses and what their goals are. Stay tuned for this five-day series!
In this first part, we talk to Joanne Warden and Zand Edition who have qualified at Introductory and Preliminary.
How did you hear about Chiltern and Thames Rider Magazine membership?
I heard about CTR through Dressage Anywhere and the qualifying classes.
How long have you been a member?
I'm a new member, and signed up to qualify for the Championships at Bury Farm EV.
Tell us about your horse, Zand Edition and how long you've been together
Spot is a British Appaloosa and his sire, Special Edition is a well known show horse. I moved house to the country in January and had planned to get a horse but he just fell into my lap through a chance encounter at a livery yard.
What are your 2017 goals?
We're aiming for Petplan Area Festivals so we'll be getting out to affiliated shows soon. We're going to the British Show Horse Association at Summerhouse to see how he gets on with it and then there's the Appaloosa classes at the Royal Windsor Horse Show too. I took up showing a few years ago after breaking my leg and showing seemed the least dangerous activity.
He's an allrounder so we'll be show jumping in the summer at Swallowfield and the Berkshire Show at Newbury too.
How did you hear about Dressage Anywhere?
I'd been showing for a few years, but it was getting harder to get out and about so being a computer geek, I googled 'competing online' and came across Dressage Anywhere. I haven't competed in dressage before and we mostly train alone so this gives us a good focus to see how we're doing.
Tell us something we might not know about you
I have two bunny rabbits who take part in online bunny show jumping and agility!
*Photo by Lottie-Elizabeth Photography