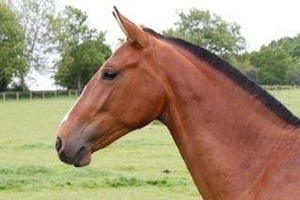 In this third and final instalment, Dressage Anywhere regular Marianne tells us about the heartache of losing Enif and how fate brought her and Heidi together.
Catch-up on Part One and Part Two.
Part Three
The loss of Enif was devastating to me. I had not only lost my best friend, but was feeling like I might lose a part of my life, having a horse for me is so much more than competing. I had made so many of my friends through having horses, I loved my yard, I loved the feeling of riding out, just me and my horse where all the worries of life blow away with the wind. I was so frightened that I would lose that, as well as part of my identity. Having my children is such a wonderful aspect of my life and I love them desperately, but with my friends and being at the yard, I was more than a mother, I was me.
Fate, however, had a new plan for me, not just another chapter, but another book. My friend Jo had spotted a beautiful two year old PRE filly for sale and by sheer coincidence, Enif's breeder contacted me to say that the woman who had bought Enif's sister, Coco, had a lovely bay filly for sale (not his sister though - that would have been too weird even for me!) if I was interested. I knew Kate as we would chat about Enif and Coco, so I called her up. She was worried that I would think it insensitive for her to ask if I would like to take a look at the filly, but I told her that I would love to see her. Kate had lost her homebred colt to Atypical Myopathy a few years previously just after having sold Coco and so had bought Daenerys from the Jayem Stud but then decided she didn't want to back a youngster.
I would say I jumped at the chance but I was nearly eight months pregnant, however, I couldn't wait to go and see her. Jo came with me so she could do anything I couldn't and off we went. Daenerys was beautiful, a lovely shiny bright bay, stripe down her face, one white sock and a beautiful, intelligent eye. I was smitten. I've never had a mare and had always sworn off them, but I was so taken with her lovely floaty movement and gorgeous face that 10 minutes after leaving, I phoned Kate up and said I'd have her.
I had always wanted to call the baby Heidi if it had been a girl, but, as he was a boy, I decided to call her Heidi. Not very Spanish at all, but as Kate had nicknamed her D, I thought it wasn't too far off! Heidi was backed in the November 2016, whilst she took to it well, she was very... spirited, she didn't like being bored and hated having to do the same thing two days in a row. There were plenty of times she objected to what was being asked by having a good buck and a bit of a tantrum. Lucy, who was starting her off by long reining her took no silliness from her and by the time Kate, the Head Groom at the yard got on her, the tantrums were becoming more infrequent. I have to confess at this point, I had a fair few wobbles. What had I done? I'd never had a mare before and had never gone through this with Enif. What if I had made a terrible mistake and rushed into it? Fortunaltly for me, both Lucy and Kate, reassured me that it would all work out.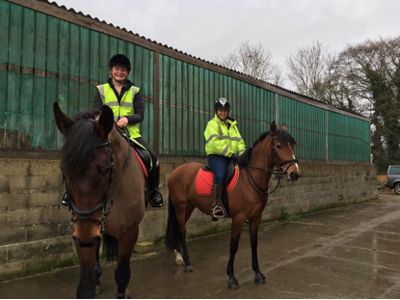 I finally got to ride Heidi in March this year, it felt very strange, doing something for the first time again, however she was very good and I felt so positive. As the weeks progressed, she was a typical youngster, jogging and throwing her head around. It was very annoying, but nothing I hadn't experienced before, what was new though was bucking down the bridlepath. Not very enjoyable and it was starting to throw my confidence a bit. I had to bear in mind that Heidi isn't Enif, she is Heidi and different in every way, which is why I fell for her in the first place!
I have seen my friends from the yard with their mares and the difference in opinion that a mare can give you, they have all come through it in the end and I was clinging on to the notion that 'this too shall pass' as my mother says when my five year old daughter has a tantrum! Every one of them however, has felt it was completely worth it so I put on my Big Girl Pants and got on with it.
I quickly learnt that Heidi loves schooling. I couldn't wait for her fourth birthday so we could ride our first Dressage Anywhere test. I had practiced various elements from tests that I could remember and Heidi proved very adept at learning. Variety was the key it seemed! In May 2017, a week after she turned four, I decided that we would enter our first Intro, buoyed by my friend Helen doing her first Elementary, we had a little video session with Ruth filming and Steph, who was schooling Heidi, reading for us. Helen did an amazing test and feeling inspired, off we went.
She was brilliant! She was listening and responsive, of course it wasn't perfect, but that is the beauty of Dressage Anywhere. I sent it in and crossed my fingers, hoping we would get a respectable score. I refreshed the page about a million times and when the result came in, I was astounded to see that we had got 64.35%! It was a major confidence boost. Funnily enough, this time round I was more concerned with my performance, I had fantastic feedback - embarrassingly, the comments were more to do with my riding, but regardless, I was thrilled, it meant I knew what I had to work on in preparation for our next test. A month later, in June, we entered our second test. We got an even better 65.87%. This meant that we had qualified for the British Dressage Online Championships! Not bad for a newly backed four year old and a rusty, slightly over the hill rider!
Dressage Anywhere started out as a bit of fun, but as my horses have changed, grown and departed it has become my starting point to prove that I can. I can do better, I can compete and I can achieve what I set out to.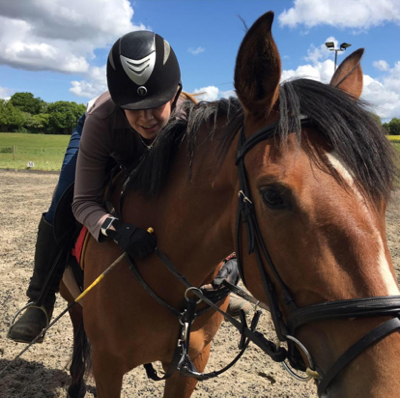 It is the best way to measure your performance and see how you develop as a rider and improve as a team. I don't feel ready to go out and compete yet but I do want to compete. I want to have a goal to reach and when I reach that one, I want to make another. One of the things that we as riders are so blessed with is the ability to always be able to improve ourselves, it doesn't matter if you ride at Intro or Elementary, you hack or you compete, you can always achieve more and you can always create a new goal.
I know that my partnership with Heidi will be different to that I had with Enif and I often need to remind myself of that. I am so excited about our future together, both in the school and out of it. I will continue to use Dressage Anywhere as our benchmark as we hopefully progress up the dressage ladder. Maybe one day I will be sitting here on a Sunday desperate for my Elementary results, until then, I will continue to obsessively refresh my entries page until I find out my score!