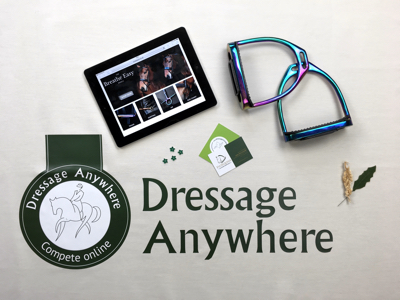 We're delighted to welcome EvoEquine as September's Introductory class sponsor!
EvoEquine has been designing and developing evolutionary equine products since January 2016 and we love them!
During September 1st to 3rd placed Introductory riders will win EvoEquine vouchers: £35, £30 and £25.
After noticing that a lot of products just didn't fit or didn't work Alicia at EvoEquine decided to see what she could do about it.
EvoEquine has a small range of comfort bridles designed to work with the horse not against them. With a shaped and padded headpiece, breathe easy flash design and hybrid noseband fastening the bridles have been a real hit.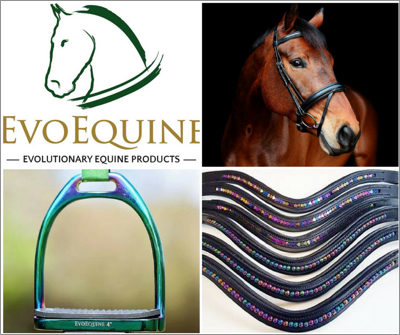 The EvoEquine Rainbow Gloss Collection is a completely extraordinary range of bits, stirrups and spurs designed to look beautiful whilst aiding equine performance. From blues to purples, greens, golds and pinks our Rainbow Gloss coating provides a unique array of colours to otherwise boring stainless-steel items. Rainbow Gloss is made from a unique titanium mixture which besides its spectacular cosmetic appearance has a fantastic set of properties making it one of the best materials to use in the horse's mouth. 100% biocompatible, 100% non-toxic, will not chip or fade and are also British Dressage Legal.
Get yourself over to the EvoEquine website to see the complete range of products on offer.
September's Intro test is Introductory C and you can enter online here.