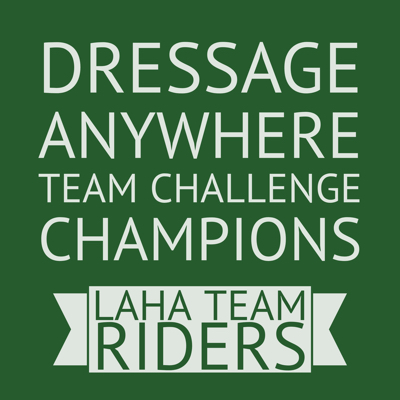 We love celebrating our member's successes and here's a great one from 2017!
Monica, Tuuli, Tia and Kaija are all members of Laha Team Riders, based in Finland and won the 2017 Dressage Anywhere Team Challenge with 32 points.
The team, Laha Team Riders, was so named according to the area 'Laha', surrounding the stables where the horses were based when the team was formed. During 2017 team members moved to a few different stables, but 'Laha' still connects them and they still train there occasionally.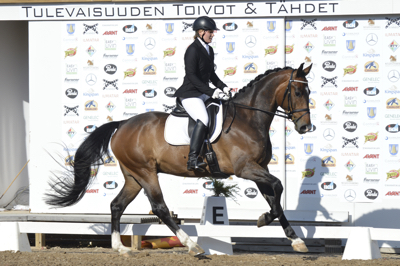 Tuuli Salovuori has ridden since childhood and as a junior rider took part in cross country competitions and little by little has moved to focus on dressage. Bolero, a 2012 gelding (Pin Rock's Black Velvet - Caritas) is her first young horse, so they are progressing to higher levels together. They have taken part in FEI young horse classes, and this is also the plan for next season now that Bolero is six years old.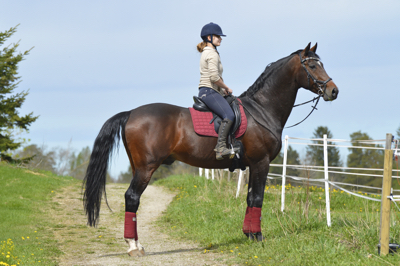 Monica and Tia Kinnunen co-own two horses. A 1998 licensed Mecklenburger stallion (Lancer III - Patrick xx - Landgraf I) 'Luke', was bought as a school master from Germany in 2011 and has taught some invaluable lessons of riding to his owners and also other people around him. He is not, by far, the easiest horse to ride (to get him through the body), but he always performs just at the level that his rider is asking of him. However, he is technically very strong and thus a super school master. At the current age of 20 years, he no longer has any competitive goals and the only aspiration is to keep him as healthy as possible for as long as possible, to allow him to enjoy his hard-earned retirement days in full body and mind.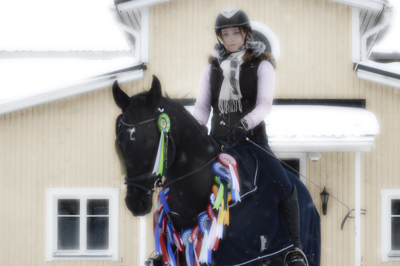 Their second horse is a 2011 Finnish warmblood mare, Rhodonia (Sir Donnerhall I - Rohdiamant - Rubinstein I) and a very special little girl, born and raised at the Laha stables. She was bought as a two year old and has been competing in FEI young horse classes under professional riders. She is a lovely horse to ride, that just needs to build up more power to really come out of her shell. Monica and Tia enjoy training over competing, though riding dressage tests is an effective way to keep the schooling level of a horse and rider in check.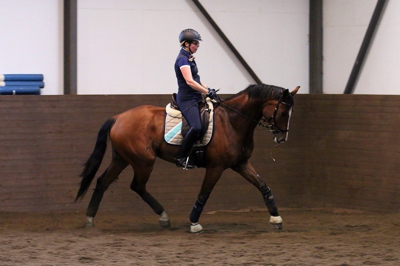 Kaija Jokela bought Felippe, a 2012 Hanoverian gelding (Florencio I - Krack C ) as a 2yr old colt. They have competed together in FEI young horse classes and enjoy hacking as a part of balancing weekly activity. Felippe is Kaija's first young horse horse and they train regularly under Maik Kohlschmidt's guidance.
2018 Team Challenge
All you need to take part in this year's Team Challenge is a group of three or more riders and a team account (which you can create on the registration page). Choose one of your team members to manage the account, maybe a trainer or livery yard owner and you can either add other Dressage Anywhere members (great for virtual teams) to your team account or manage non-members through the Team Entries page. The great thing is that every time a team member enters one of our monthly competition classes, they can choose to register their entry as a team entry, so they will be judged as an individual and their placing will count towards the team score. Basically, there's no need to enter as an indivual AND a team member - one entry fee covers it all!
The same team members don't have to compete every month and our scoring isn't cumulative, so a team that joins later in the year has just as good a chance of winning the Team Challenge as a team who joined in January. We've got a very exciting prize for the 2018 Team Challenge winners, which we're looking forward to announcing imminently!
More information about forming a team, rules and scoring is here on our help page.