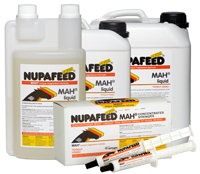 Calm without Compromise
Nupafeed MAH Liquid is a calming product like no other. MAH is Nupafeed's unique magnesium compound which has been specifically developed to target problems associated with magnesium depletion.
The body literally uses up magnesium in the process of dealing with stress, nervousness and excitement. It is common for the modern horse to receive inadequate levels of magnesium; this is due to the huge amounts of stress they are exposed to in their daily lives and also to the way that we feed.
When a horse is receiving inadequate levels of magnesium, or overwhelming amounts of calcium, the balance of magnesium and calcium in the body is disturbed and this means that the stress response is always partially engaged. As a result your horse is less able to cope with stress, reacts more easily (often inappropriately), and will have difficulty in returning to a settled state.
Often, rich spring grass that is high in calcium, or additional stresses such as stabling are enough to tip the balance and make an ordinarily straight forward horse a little hard to manage. You can correct this problem with MAH!
Nupafeed MAH is the most bioavailable magnesium you can buy and allows you to overcome the issue of poor absorption that prevents other forms of magnesium from being effective. It is suitable for literally any problem that is associated with stress, from generally difficult or excitable horses to nervousness, spooking, ones which cope poorly with a change of routine or having to be stabled, headshakers and so on.
MAH Liquid and Concentrated Syringes contain absolutely no sedative ingredients, it works by allowing the horse to function normally thus preventing behavioural problems at their cause.

Worried about feeding too much or giving supplements with unknown compounds? MAH is completely safe to feed and any excess that your horse does not need will be excreted through their urine with absolutely no sedative action. And there are absolutely no other ingredients, so you know what you are feeding!
Not only can MAH help solve your horses stress related difficulties, it is also hugely beneficial to many aspects of general health, particularly Insulin Resistance and Laminitis. Please visit Nupafeed's website to find out more.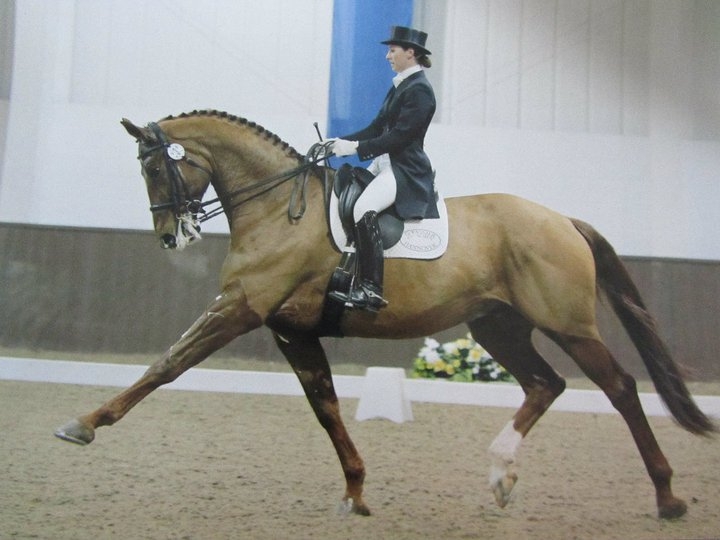 Anne-Marie Perry - International Dressage Rider
'Feeding Nupafeed MAH Liquid calmer to my Grand Prix Dressage horse, Aristo has shown a marked improvement to his performance. I have found he is less stressed during travelling to competitions and when we arrive he is relaxed and ready to perform. His concentration levels are significantly higher even in the most electric championship atmospheres, without him losing any of his power or energy. I will continue to feed Nupafeed as without doubt it has contributed greatly to his success!'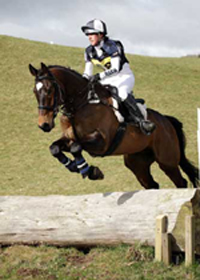 Sarah Murray - Eventer
'I have six horses, on magnesium deficient soil, and have always used MAH calmer as a daily supplement. I also use the syringes for particularly stressful or excitable competition situations. It is the only thing I have found to: a) work, b) not have a grey area over competition legality and rules and c) stop me worrying that my horses will be "dopey" for any jumping or cross country phase, when I need them to be alert. I have seen the results for myself, and recommended Nupafeed to many friends; that too have had equally amazing results. I cannot recommend this product enough. And at the end of the day, the cause and effect all makes complete sense, rather than simply masking the problem, you are allowing these horses to cope, and over time you find they are coping all by themselves without the Concentrated Syringes.'

Please contact Nupafeed if you would like any help or advice. Nupafeed can be purchased direct from Nupafeed UK online or by phone: Tel: 01438 861 900, e-mail: info@nupafeed.net.
Dressage Anywhere members can exclusively take advantage of free next working day delivery on any order up until 30 June 2012. Simply order online or by phone quoting the code DAFREE.