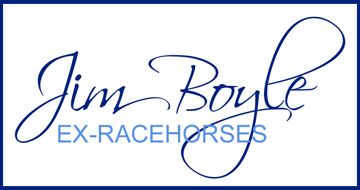 The Jim Boyle's Ex-racehorse Dressage Competition has got off to a great start with riders all over the country taking part in the September competition. The judge commented 'most of the horses had lovely free and ground covering paces. The many good walks would be the envy of many of our Grand Prix riders!' See the full results on the scoreboard.
We're delighted that Neue Schule provided prizes for our September competitors - a range of bits worth up to £84.50!
A big welcome to Saracen Horse Feeds, our October Prelim 4 class sponsor. This month the prizes include:
1st 1 x 3.7kg Optimum and 1L of Superflex
2nd 1 x 3.7kg Optimum and 500ml of Superflex
3rd 1 x 3.7kg Optimum.
Each month, riders will be awarded points and in December more prizes will be awarded to the overall winner. Check the current league table on Jim Boyle's Ex-racehorses Facebook page.
Read more about how to take part in this exciting competition.