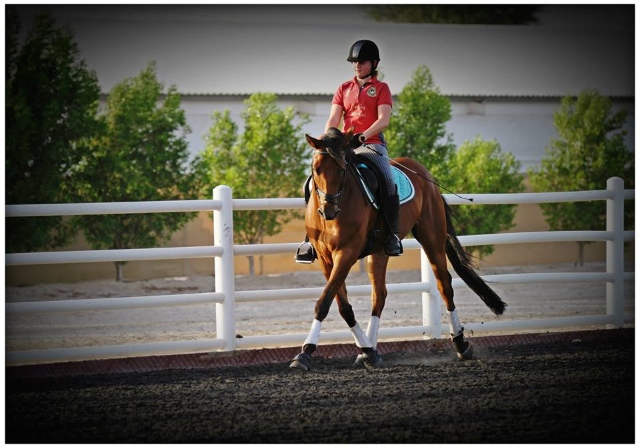 Due to travel restrictions on horses in the United Arab Emirates earlier this summer, the UAE National Dressage Championships could not be held. Dressage Anywhere came to the rescue to host the Championships where riders at all levels competed for special trophies.
One of Dressage Anywhere's founders, Nereide Goodman who has been visiting Dubai for 20 years judging and training said, 'With so many riders and trainers putting so much work into improving the sport in the UAE it is great to see riders regularly winning or getting placed in our worldwide online competitions'.
Fifteen year old Sarah Khairallah (pictured) from the Emirates Equestrian Centre won the Medium class with Flagmounts Crackerjack.