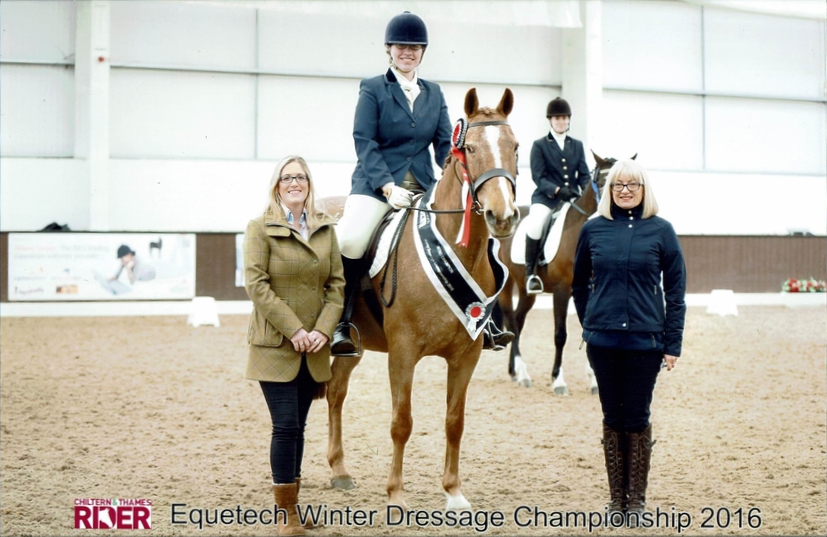 Regular Grace Peverall and Bambi qualified for the Equetech Chiltern & Thames Rider Winter Dressage Championships with Dressage Anywhere earlier this year and attended the live Championships at Bury Farm EV last month to become Intro Champions!
From December 2015 Chiltern & Thames Rider members had the opportunity to qualify for the live Championships with Dressage Anywhere, perfect for those without transport and providing feedback from top level British Dressage judges.
'It's a fantastic way to start out a path towards dressage at grass roots level,' said Grace, who is now setting her sights on Prelim classes.
Liz Hayman of Equetech was at the prize giving at Bury Farm EV and said, 'We are thrilled to have supported this series, which enables riders from all over the world to compete together in a bona fide dressage competition, judged by qualified judges. As a rider myself, I appreciate all the hard work that goes into those winning performances, so on behalf of Equetech we would like to congratulate Grace and all the worthy runner-ups in this popular class.'