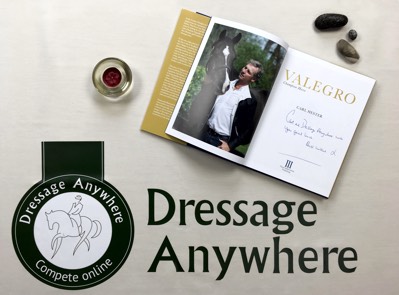 Win a copy of Valegro Champion Horse, signed by Carl Hester!
The competitor with the highest percentage in our September competition will win this copy of Valegro Champion Horse signed by Carl Hester himself.
During September we're giving away a signed copy of Valegro Champion Horse. The amazing story about Valegro's rise to international fame is recounted in this fabulous book by Carl Hester and many of Velgro's connections.
The competition is open to all competitors of our September competition classes, including all BD classes (Intro to PSG), Jim Boyle's Ex-Racehorses, RDA Online Dressage Championship Qualifiers and the Veterans class.