Dressage Anywhere is delighted to announce that the 1st prize in our very first Riding School League will be an arena mirror presented by Beverley Brightman. *
Beverley is an international Grand Prix dressage rider and former 4 star 3-day event rider. She has competed at the National Championships for the last 10 years on many different horses. She was on the British team at Jozefin CDIO in 2003 and was 10th in the final trial for the Athens Olympics in 2004. Beverley teaches dressage to many riders of all ages and abilities from the various disciplines as well as selling arena mirrors. For more information about Beverley's services go to her website www.beverleybrightmandressage.co.uk.
Beverley is delighted to be involved with Dressage Anywhere and said 'What a fabulous way to encourage riders at all different levels to have a go at dressage! It can be used alongside your regular competition schedule as part of your training programme. Where else could you get feedback from a panel of experienced judges whenever you want it?'
The superb mirror, a massive 8ft x 4ft, is safety backed and needs only to be installed (please note that installation requires a frame). Are your halts square? Do you ride straight down the centre line? You will now! An arena mirror can really help to improve these and other areas of your training. There is still time to earn points for your Riding School so get busy practicing and get your entries in. See www.dressageanywhere.com/Home/RidingSchools for more details.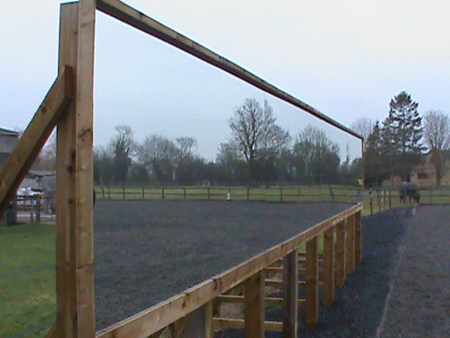 * Please note that for Riding Schools outside the UK an alternative prize of equal value will be presented.