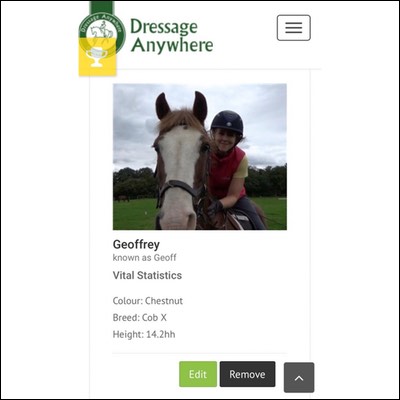 Did you know you can add multiple horses to your Dressage Anywhere profile?
Just go to My Dressage Anywhere > My Profile and select the My Horses tab. You can add all their vital statistics and even a photo.
This makes it much easier when you enter an online dressage competition, simply select the horse you're riding on the video upload page!