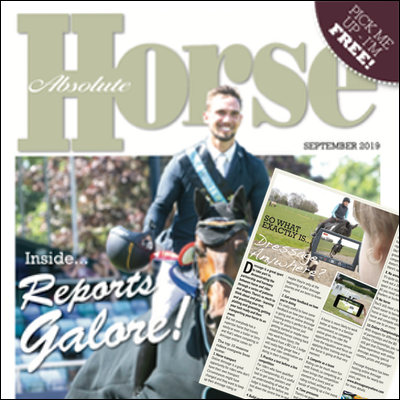 We're in the news! Grab yourselves a copy of September's Absolute Horse Magazine!
We were asked by the lovely people at Absolute Horse to write an article for the September issue all about competing from home and you can read it online here. We've talked about the benefits of competing in dressage online, have you got any more to add to the list?
Packed with some great features and reports, this is well worth a read. And we spotted some friends of Dressage Anywhere - Rhea Freeman PR, Poppy from Peewee Saddlery, Mackenzie & George, Hiho Silver, Equetech and Bert Sheffield to name just a few!