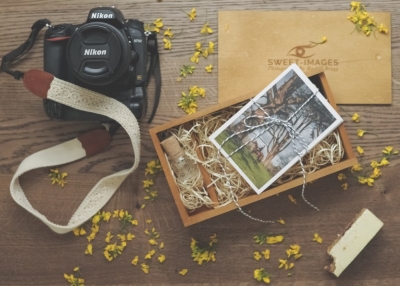 We love how Rachel Bragg of Sweet-Images Photography captures relationships between people and their horses beautifully. In this blog, she tells us about how to find the right equine photographer for you and your horse.
You've decided to invest in some photographs of you and your equine best friend. I bet you've seen a great photo or photos somewhere, have started to look on the internet at photographers and discovered that there are plenty of options to go with. So how do you decide which photographer is right for you?
I've always been an advocate of making sure any of my clients have chosen the right photographer for them, so hopefully in this blog I'll be able to answer some of the questions that you are likely to have right now.

Style - which photos 'speak' to you most?
As the popularity of horse photography raises so do the styles and options available. From natural light lifestyle photography to strongly posed session photography, or studio based or the dramatic studio lit photography. Do you want to feature in the images yourself or would you prefer your horse photos to be of him 'at liberty' i.e. free and in his field or natural environment. Do you like the soft, dreamy and romantic look, a classic portrait or maybe a punchy vibrant style?
So my first bit of advice is to really look through all the kinds of photography you like before you start thinking about specific photographers. The Internet is full of great options to go delving into, and even specific platforms such as Pinterest can really be perfect place to start. With Pinterest you've got the added bonus of pinning all the images you like together and you'll start to see a theme running I'm sure. Once you've got a clear idea of what you want from the images looks wise, then you can start tracking down your ideal photographer.
Is the personality of your photographer important to you? I'm probably going to resonate with many of you now as I'm not a fan of having my own photograph taken! However there are a few photographers out there that I am really happy to have my photo taken by. Why is that? Because I feel totally at ease with them and it never really feels like it's a waxy stiff smiled experience - my personal pet hate.
I know I'm not alone with this feeling, so finding a photographer that you feel at ease with is important. They may have the best portfolio in your eyes, be priced within your budget, have availability within your ideal time frame but if you don't gel with them, then you really aren't going to get the best from your session with them and it will show in your photographs.

Cost expectations?
Just as much as you'll find differences in prices in other areas of our lives for the same/similar products or services, there are no differences within the photography world either.
Pricing is generally influenced by experience, skill, service and, to a degree, geographical location. It may also depend whether this is a full time profession for someone or not. Overheads can vary so much from the equipment they use to the location of their studio/office space. A photographer that is well known in their industry with a strong portfolio under their belt and a great presence on the internet and social media may well cost you a lot more than someone reasonably new to this industry or possibly has no real financial commitments in life. So maybe ask yourself this - are you looking for someone who creates the most amazing personal 1-2-1 client care service with a fabulous range of products, or are you just after quick and simple digital images at short notice?
With regard to overall costs, at the moment there seems to be two main ways that equine photographers price their work and photo shoots.
Session Fee and Products
This is probably the most traditional approach photographer's take. You are charged for just the session and the preparation/editing of your image to a gallery, either held online for viewing from the comfort of your own home, or via a visit back to the home studio of your photographer. Once you've seen your gallery you then get to choose the products you like. There is an ever-increasing range of products available to the photography market, but generally these might be framed prints, fine/wall art, albums, digital files or more. Some will create mini packages within this approach so you can work towards either a specific value or type of product.
With this structure you aren't committed to buying any of the images or all of the images, just what you want. However it might mean you aren't prepared for the potential cost this might lead to. If this is the way your chosen photographer works please do ask for a full price list in advance of a shoot so you can start to plan and budget.
The other option that's becoming really popular is the overall package.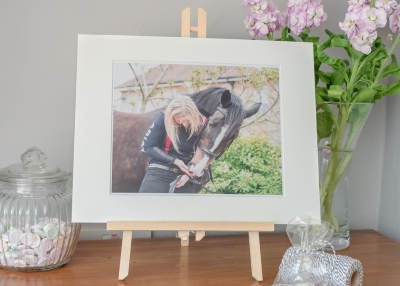 This is where you are charged for an overall package that includes the session fee and a set amount of products. These could be physical products or digitals files which are then supplied on a USB/CD or via an internet software sharing system. With this approach you are totally aware upfront what your costs will be. With digital files its then down to you to have them printed as and when you like.
The Legal 'stuff'?
Please please ensure that your photographer has insurance, including Public Liability Insurance. The vast majority will have, but some might not have and actually their price may reflect this. Another think you should really be looking for is a good contract with your photographer. No one is expecting anything to go wrong and photographers aren't out to hide things or trip you up, but knowing where you stand in circumstances such as copyright, cancellations, postponements and what you can and can't do with your photos (yes really...) gives you both great protection.
What Service do I get before the session?
A good photographer will help and guide you through the process before your session. This may be in person or via communication such as email or the provision of printable guides. These may include tips on what to wear, how to prepare your horse and where the photo shoot may take place.

When can I see my gallery?
Do check the potential timelines with your photographer as to when your own session is likely to be available to view, either directly with them or on their website. Please do be aware that many photographers of this nature are quite seasonally based, so timeframes may increase from having a session in the early spring to that of one in the height of summer. So if you want some of your images to use as potential gifts to other people then please do check all aspects like this at the time of booking and confirming your photo shoot. A good photographer will always work in shoot order, but if there is a special occasion coming up then they may well be able to help you a little.
I hope I've been able to answer some of the more basic questions you probably have in regard to finding the right photographer for you. If you have any specific questions though I'd be very happy to chat with you and help you decide.
Have a fabulous week!
Rachel x
You can view the original post on Rachel's blog.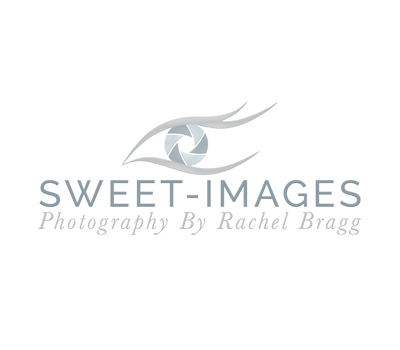 Sweet-Images Photography provides you with images that really immortalise the emotional relationship you share with your horses. Based in Somerset, Rachel travel all over the UK and as our October Prelim class sponsor, there's a special discount for Dressage Anywhere members with the code DA15OFF.
Related links
When Photographs Really Do Mean the World
5 Common Questions About Equine Portrait Shoots